Polley Garden Design, Garden designers Edinburgh
Polley Garden Design are professional garden designers based in Edinburgh offering garden and planting design for clients throughout Scotland
Make Your Garden Your Home
Gardens provide a space to unwind and connect with nature and provide a haven for you and your family from the daily hubbub of life.
A beautiful well designed garden can improve lives, providing much enjoyment as it grows and evolves through the years.  Whether your garden is large or small, Polley Garden Design can work along side you to create a unique tailored space that is a true reflection of your home, personality and lifestyle.
Whether your inspirational space is elegant, timeless, contemporary or productive with perhaps an outdoor kitchen, low maintenance, or a natural environment for children to play in and enjoy, each garden presents a new design challenge.  Our focus is to find a bespoke successful solution for you and your home.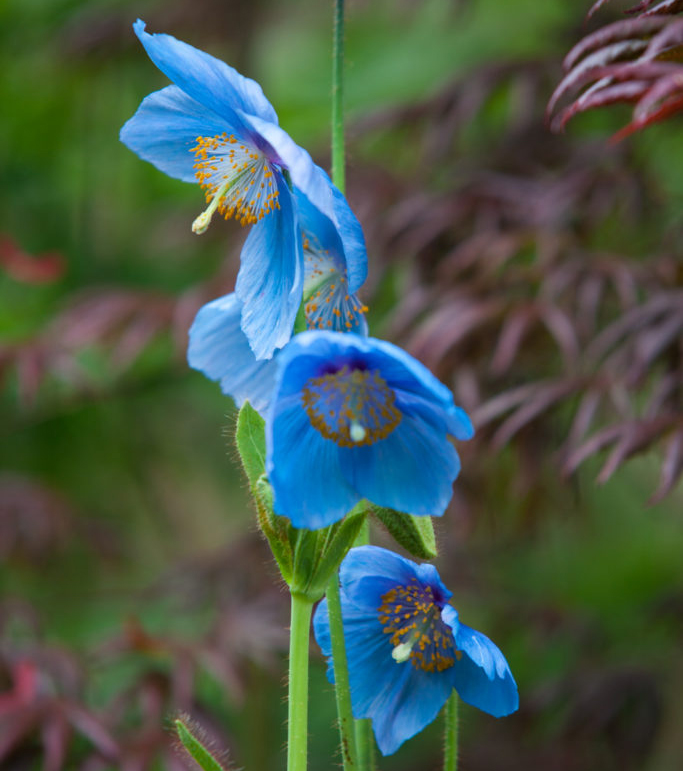 Garden Design
Our designer will come out to you and talk through your needs.

Planting Plans
Whether it's a new design for a garden or refurbishing tired and overgrown borders for an existing garden.
Feature planting
Always wanted to give your garden the Wow factor, then look no further.

365 Colour
Create interest in your garden 365 Days a Year?
Gillian was a pleasure to work with from start to finish of redesigning my tricky garden.
She totally understood my hopes and ideas for what I wanted and worked imaginatively to make them a practical possibility. Her knowledge and enthusiasm for plants was second to none and has helped the first year of the garden to be more successful than I would have thought possible. I'm certain that I'll enjoy the garden throughout the seasons for many years to come.
Polley Garden Design created  a wonderful design and a desire to potter at the bottom of our garden, tending the vegetables and fruit that now flourish in our potager.
Introducing raised beds and gravel paths has reduced the back breaking work of the old vegetable plots and created more light in the garden. When work is over we sit enjoying the evening sunshine in our lighter and brighter end of the garden. It is a space that draws everyone to it!
My experience with Polley Garden Design was first class.
From the initial consultation to the end result Gillian always dealt with me in a professional and efficient manner, appointments always kept and excellent two-way communication on all aspects of the project. The attention to detail for the type of plants and their aftercare was excellent. I was very happy with the end result, a little bit of colour to brighten up the basement areas of our property. On time (weather dependent) and on budget. A pleasure to work with in all respects.
0800 458 7552 | 07880-770594
GILLIAN@POLLEYGARDENDESIGN.COM
3 Swanston Road, Edinburgh, EH10 7BB