Our Garden Design service
First steps – talk to us
Our professional designer will come out to you and talk through your needs. We can give you advice about:
Creating a brand new garden
Making your garden easier to maintain.
Adding a new feature.
Preparing a garden ready for selling your house.
Dealing with problem areas.
Creating more colour, or seasonal interest.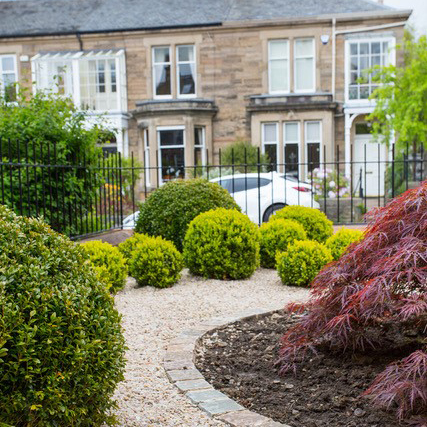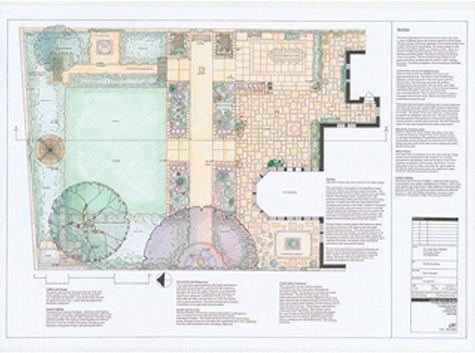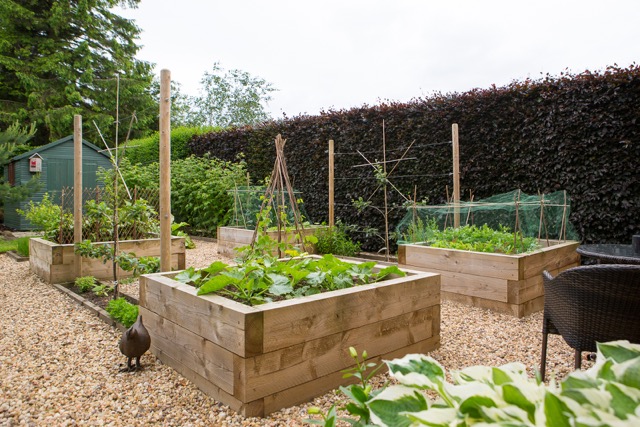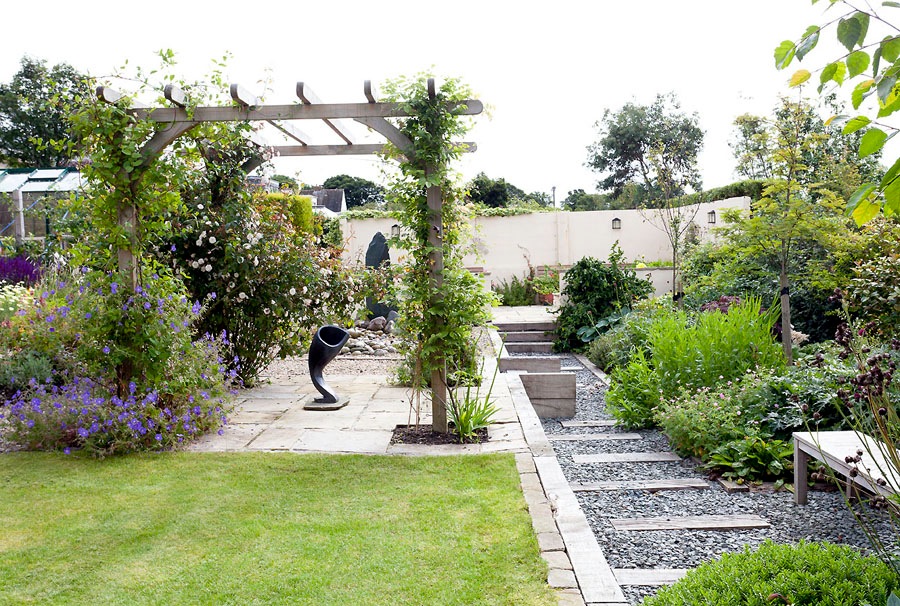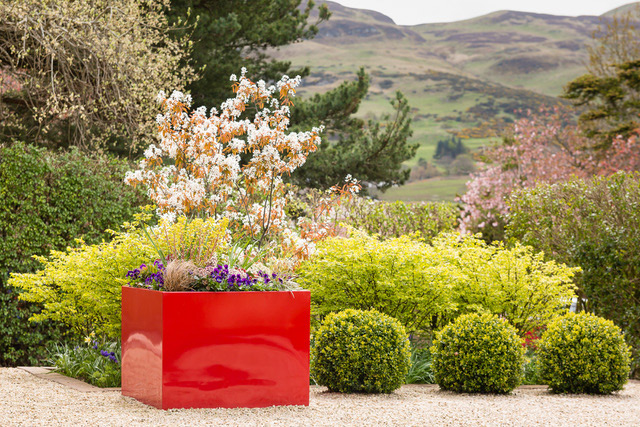 Initial process​
We'll give you a some ideas and listen to your thoughts, and we have a varied portfolio of designs that might give you some inspiration too.
We'll spend about an hour and a half with you, which is free for customers in Edinburgh and Lothians,  we have a travel fee for clients outside this area.
How to prepare
Have a chat with family members and come up with your wish list – that way we have somewhere to start. It helps if we can get a good idea of the way you use your garden at the moment and what you want to do with it. If you see any pictures of gardens or features you really like, keep them to show our designer.
Decide how much time you can really dedicate to keeping things looking good, on a weekly basis, there's no point commissioning a beautiful garden that needs constant upkeep if you don't have the time to maintain it.
If there's a specific area needing attention, let us know and we can come up with ideas about how to make it work for you.
Think about your potential budget.
The next step
Once we've agreed fees and charges, we'll carry out a site survey – this includes looking at levels, soil samples, and undertaking a site inventory and analysis.
As soon as we know what we're working with, we can start on the drawings for your garden. These will be drawn to scale, and they'll show any terraces, pathways, arches, planting beds, ponds and other features in detail.
At this stage we'll tell you what materials we're going to use, show you our construction drawings, sketches, and elevation details and everything you need to help you understand our design.
We contact you and arrange a meeting to talk about the design. You'll get two copies of the design to keep. If you need more copies we can arrange this for an extra fee.
We won't charge you for making minor changes, but if you have a significant change of mind that substantially affects the design we will have to charge you for a redesign – at a cost we agree with you in advance.

Building Your Garden
We are happy to prepare product information and tender documentation.
We work with reliable, good quality contractors and can give you advice on the best people for the work in your garden. We will make regular visits to your garden to liaise with landscapers to ensure construction is going to plan, time-scale and budget.

Design and Build Options
If you would like us to organise and monitor the project from start to finish, we can arrange that too. We can also submit drawing for planning permission applications, planning permission fees are not included. 

Planting
We can produce detailed planting plans.
We can source and supply good quality plants, which can be planted by us, the contractor or yourself. Plants can be costly and need to be looked after. We can offer plant advice and care instructions to go with our planting plans for clients.

On-going Maintenance
As your garden grows and matures it is important to carry out remedial work as necessary. We can recommend garden contractors to help with regular garden care and maintenance.
0800 458 7552 | 07880-770594
GILLIAN@POLLEYGARDENDESIGN.COM
3 Swanston Road, Edinburgh, EH10 7BB