A Plant Lover's Garden
"A flowing informal garden"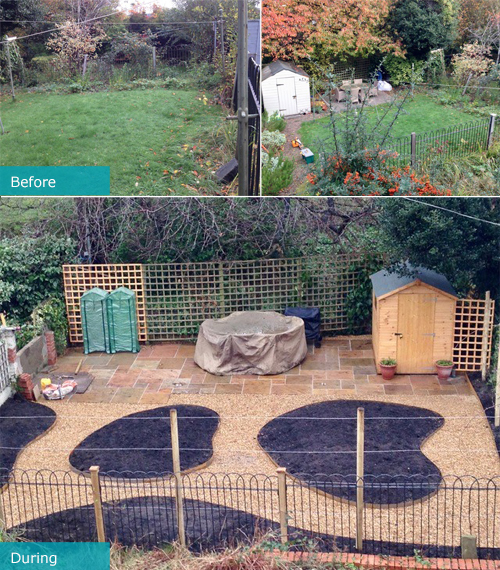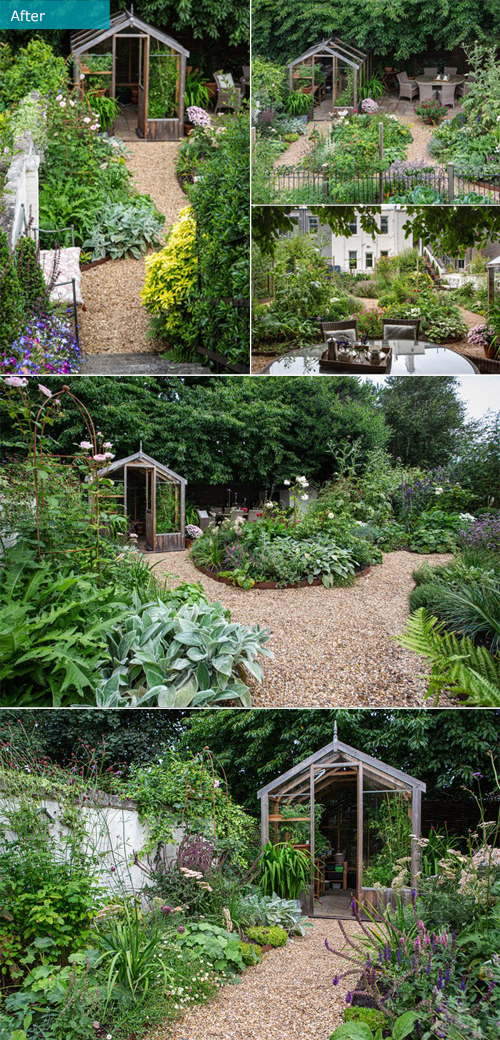 The situation:
A Plant Lover's Garden
A small south facing garden, accessed from the first floor of the property via a set of steps. There was an old shed, paved sitting area, gravel path, plant beds and a bumpy uneven lawn.
The brief:
To design a soft, flowing, informal garden to grow plants and flowers in, to sit in, to relax and eat in.
The paved sitting area was extended and a new greenhouse and shed installed at either end of the paving, with an area for cold frames. Around two boundaries, upright wooden posts with wire for trained fruit trees were installed to add an added feeling of privacy along these boundaries.
The lawn and plant beds were removed, and the ground level adjusted as much as possible. A series of organic shaped plant beds were designed, edged with corten steel, the plant beds intersected by gravel pathways and with a small corner sitting area.
The Client, a keen gardener and plant lover wished to undertake the planting and during an enjoyable chat over a cup of coffee, lots of ideas for planting combinations, colour, form and textures were bounced around. I think the Client did a beautiful job.
Gallery: A Plant Lover's Garden
0800 458 7552 | 07880-770594
GILLIAN@POLLEYGARDENDESIGN.COM
3 Swanston Road, Edinburgh, EH10 7BB