Scotland on Sunday. At Home Supplement- June 2009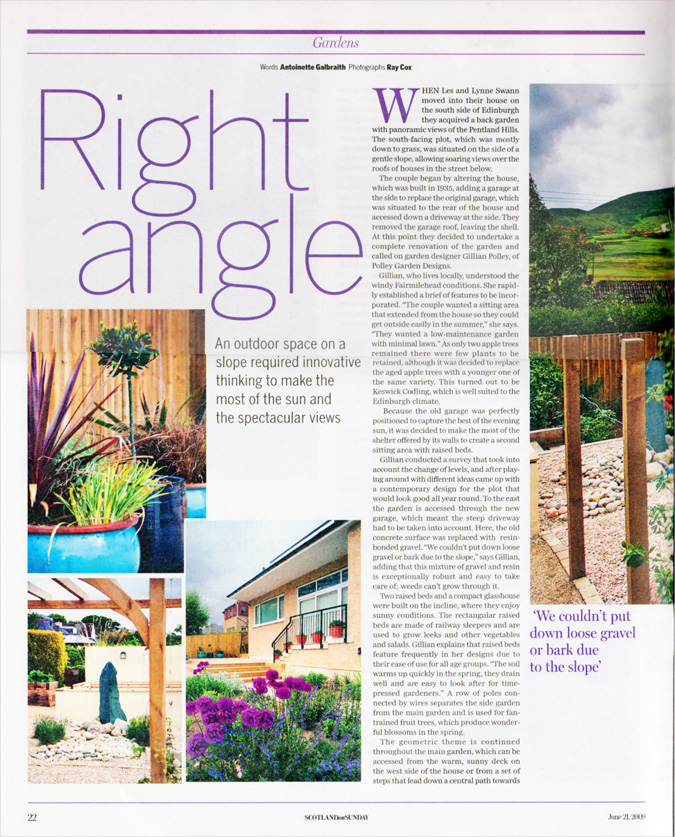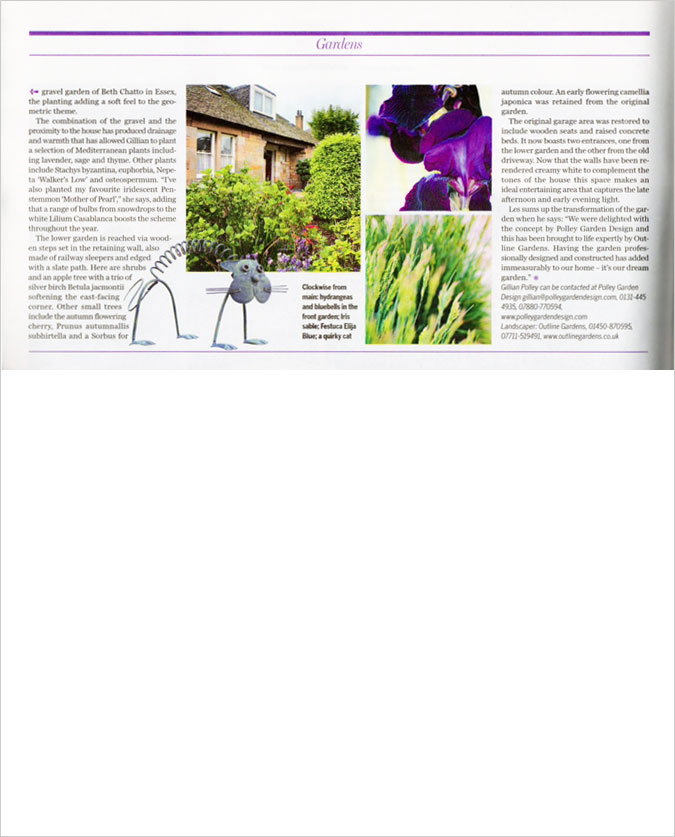 Right Angle
An outdoor space on a slope required innovative thinking to make the most of the sun and spectacular views
When Les and Lynne Swann moved into their house on the south side of Edinburgh they acquired a back garden with panoramic views of the Pentland Hills. The south-facing plot, which was mostly down to grass, was situated on the side of a gentle slope, allowing soaring views over the roofs of the houses in the street below.
The couple began by altering the house with was built in 1935, adding a garage, which was situated to the rear of the house and accessed down a driveway at the side. They removed the garage roof, leaving the shell. At this point they decided to undertake a complete renovation of the garden and called on garden designer Gillian Polley, of Polley Garden Designs.
Gillian, who lives locally, understood the windy Fairmilehead conditions. She rapidly established a brief of features to be incorporated.
Article Excerpt: Scotland on Sunday. At Home Supplement, June 2009